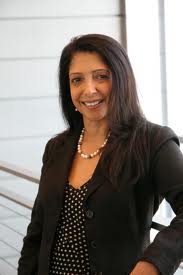 Senior Research Scientist and Director
Center for Cognitive Studies in Medicine and Public Health
Professor of Biomedical Informatics
Department of Biomedical Informatics, Arizona State University
Adjunct Professor of Biomedical Informatics
College of Physicians and Surgeons, Columbia University
Adjunct Professor of Public Health Policy and Research
Department of Healthcare Policy and Research, Weill Cornell Medical College, Cornell University
Research Affiliate
Mayo Clinic, Scottsdale, Arizona
E-mail: vpatel.nyam.org
Phone: 212.822.7388
Office: 1216 Fifth Avenue at 103rd Street, New York, NY, 10029

Degree: PhD, DSc, FRSC
University: McGill University, MA(1980), PhD(1981)
Bio:
Dr. Patel is a Senior Research Scientist and Director of the Center for Cognitive Studies in Medicine and Public Health at the New York Academy of Medicine.

Dr. Patel holds a basic science degree in Biochemistry from Otago University in New Zealand and a MA and Ph.D. in Educational Psychology (Medical Cognition) from McGill University in Montreal. As Professor of Medicine and the director of Cognitive Science Center at McGill, her early research focused on scientific foundations for medical and health education, particularly in cognitive foundations of medical decision-making. Subsequently, she expanded these research activities with an informatics focus at Columbia and Arizona State Universities as well as at University of Texas-Houston, where she was appointed as professor in their departments of Biomedical Informatics with joint or adjunct appointments in the NY Institute of Mental Health (Columbia) and School of Psychiatry and Behavioral Health Science (UTH). This allowed her to explore the relationship between Cognitive, behavioral and information sciences.
She is an elected fellow of the Royal Society of Canada (Academy of Social Sciences), the American College of Medical Informatics, and the New York Academy of Medicine, and received an Honorary Doctor of Science degree from the University of Victoria in 1998. She is an associate editor of the Journal of Biomedical Informatics and sits on the editorial boards of Artificial Intelligence in Medicine and Advances in Health Science Education.
Dr. Patel is an accomplished researcher in the areas of biomedical informatics, cognitive psychology and their application in health and medical care settings, especially in the areas of translation of evidence into practice. She seeks to understand how people learn and take up accurate information, whether it's young people, clinicians or the public, and what factors promote them to act on that learning. She has explored strategies for public engagement, team and group decision-making, cross-cultural communication, and the use of social media in prevention. With urban immigrant populations, she has looked at cognitive determinants of medical awareness and risk-taking behavior. Dr. Patel's research has also explored the role of cognition in designing a safer clinical workplace, the complexity of group decision making underlying critical-care decisions, the generation of medical errors, and the impact of technology on human cognition for competent performance. All of this experience and expertise greatly strengthens NYAM's work to translate knowledge into practice in programs and policies on healthy aging, prevention and eliminating health disparities.

She is a prolific writer with over 300 scholarly publications spanning biomedical Informatics, education, clinical, and cognitive science journals.